SkinKraft
Ultra Mild Moisturiser For Sensitive Skin
45ml
11 reviews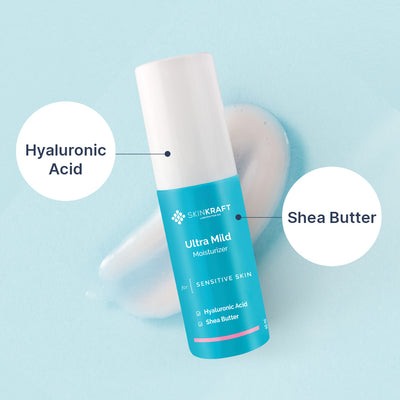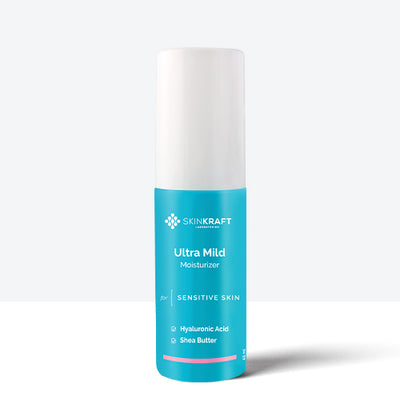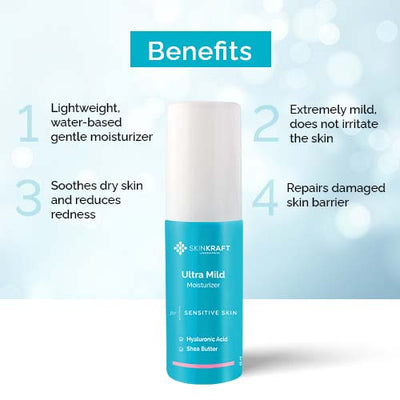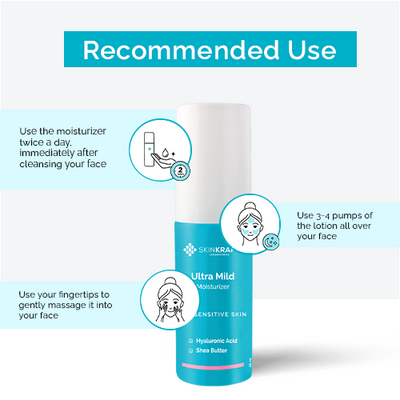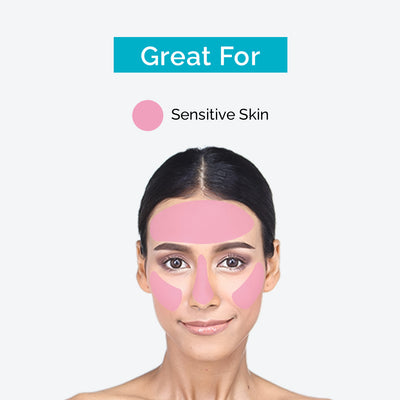 Ultra Mild Moisturiser For Sensitive Skin
45ml
Free Of Parabens, Sulfates
Dermatologist Approved
pH Balancing
100% Safe & Effective
Free Shipping Offer Unlocked!
100% Satisfaction Guarantee! Eligible For A Refund If The Product Doesn't Meet Expectations.
Product Description
The Barrier Repair Serum for Men is specially formulated to help repair the damaged skin barrier while restoring the skin's natural hydration agents. Its mild formulation helps prevent excessive water loss and curbs the development of acne, leaving the skin feeling smooth and non-greasy.
What's inside ?
Here's What Your Moisturizer Is Made Of
Ceramide EOP
Helps to restore and strengthen the skin barrier.
Ceramide AP
Helps to retain moisture and improve the texture of the skin.
Phytosphingosine
Helps to reduce inflammation and redness in the skin.
Recommended Use
Use the moisturizer twice a day, immediately after cleansing your face
Use 3-4 pumps of the lotion all over your face
Use your fingertips to gently massage it into your face
Customer Testimonials
This moisturizer from skinkraft is my all time favorite. From the day i started using it, it worked so amazingly on my sensitive skin. Now i use this every single day without fail to keep my skin soft and smooth.
Veer Singhania, Agra
This moisturizer is a true hero for those who have sensitive skin. It is so mild and gentle on the face, yet it calms redness really well. I highly recommend this to all!
Suryaveer Singh, Chandigarh
This is a 10/10 product for me! It really gives me all day long hydration and my skin really feels smooth and soft every single time I use it. Going to reorder this one for sure!
Mohit Makhija, Mumbai
FAQs
How do I use the Barrier Repair Serum?
Use the Barrier Repair Serum twice a day, applying a sufficient quantity of the serum to cover your entire face.
Is the Barrier Repair Serum suitable for sensitive skin?
Yes, the Barrier Repair Serum is specially formulated to suit sensitive skin.
Is the Barrier Repair Serum non-greasy?
Yes, the Barrier Repair Serum is non-greasy and leaves the skin feeling smooth.
Can the Barrier Repair Serum be used as a moisturizer?
Yes, the Barrier Repair Serum can be used as a moisturizer.
Is the Barrier Repair Serum tested on animals?
No, the Barrier Repair Serum is not tested on animals.
Here's What Our Customers Say About Us
I want to try this product because of my redness face
No more irritated skin, or really dry skin. The moisturizer just makes my skin so smooth and hydrated!
The moisturizer is perfect for my skin. I have had no dry patches since using this product. It's just awesome.
The lightweight formula is not heavy and works so well. I thought it wouldn't hydrate my skin but it does so well!
This moisturizer makes my skin feel smooth and soft! No dry patches or dryness!
SkinKraft is the best out in the market. And my skin is 100% happy with this product. Wonderful work, SkinKraft!
This is the best moisturizer I have used for my sensitive skin!
This product soothes my skin, it doesn't itch or burn. Such a lovely product. Works great!
My sensitive skin loves this moisturizer. Skin looks hydrated and so smooth.
My skin has become so bright & hydrated. It does not irritate and cause any redness on my sensitive skin.