SkinKraft
Acne-Limit Cream For Women
30ml
12 reviews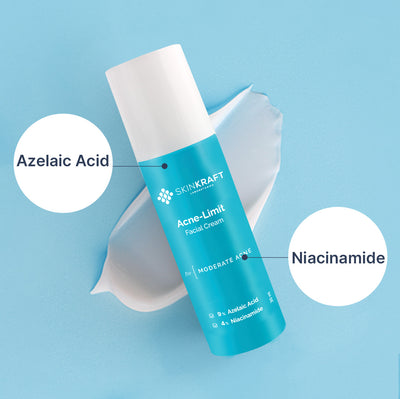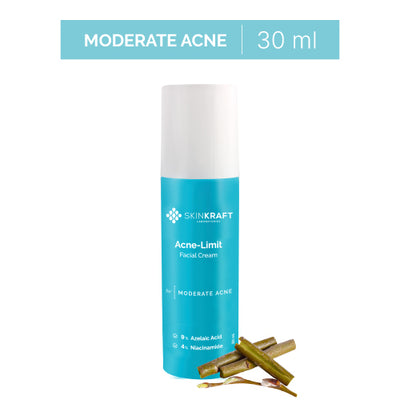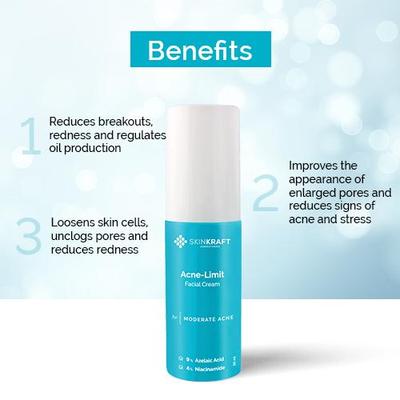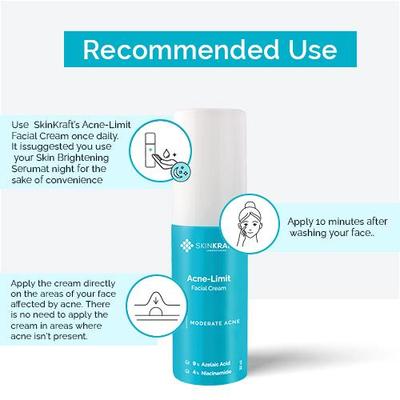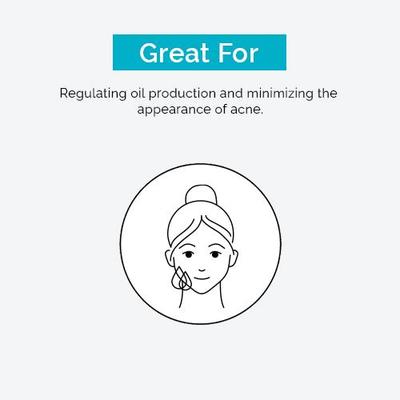 Acne-Limit Cream For Women
30ml
Free Of Parabens, Sulfates
Dermatologist Approved
pH Balancing
100% Safe & Effective
Free Shipping Offer Unlocked!
100% Satisfaction Guarantee! Eligible For A Refund If The Product Doesn't Meet Expectations.
Product Description
Acne-Limit Facial Cream is a powerful cream that works to reduce breakouts, regulate oil production and improve the appearance of enlarged pores. It is formulated to effectively unclog pores and reduce redness, making your skin feel soft and smooth.
What's inside ?
Here's What Your Serum Is Made Of
Niacinamide
Helps reduce the appearance of acne and blemishes.
Azelaic Acid
Helps deeply clear out clogged pores and reduce redness and irritation.
Recommended Use
Use once daily at night for the sake of convenience.
Apply 10 minutes after washing your face.
Apply the cream directly on the areas of your face affected by acne. Do not apply the cream in areas where acne isn't present.
Customer Testimonials
I have been using this cream for a few months now. It is very gentle on my skin and doesn't dry it out like other products I have tried. It's great for acne prone people like me.
Sanah Khan, Lucknow
I'm glad I gave this cream one a chance. It doesn't feel heavy on my skin and it has definitely helped to reduce the redness and size of my acne.
Tanmayee Reddy, Varanasi
Ever since I started using this product by Skinkraft, I can feel that my skin feels smoother and looks clearer. I love it and recommend it to all!
Urvashi, Indore
FAQs
How often should I use Acne-Limit Facial Cream?
It is recommended to use this cream once daily, preferably at night.
Can I use Acne-Limit Facial Cream on sensitive skin?
Yes, the gentle formula of this cream is designed to be suitable for sensitive skin types.
Is Acne-Limit Facial Cream cruelty-free?
Yes, this cream is cruelty-free.
How long will a bottle of this serum last?
A 30ml bottle of this serum should last approximately 1 month with daily use.
Here's What Our Customers Say About Us
Thank you
Mujhe empty bottle Mila tha dusri free me Dene ke liye dhanyavad it's work
When I used this product, I was so happy with how well it worked for my acne."
Perfect for reducing scars caused by acne. I will reorder this one for sure."
I use it every single day and I must say I have seen a change in my skin."
This cream has really helped my skin. My skin does not feel so rough now. I'm starting to really like this brand a lot."
I'm so glad I got this product for my acne."
Nicee product
Acne cream works so nicely and great solution for acne
This cream has helped me a lot in reducing pimple marks"
A very good product for pimples and marks."
My friend suggested to try this cream for acne scars. This is a must buy product!"