SkinKraft
Dull Skin Daily Reparative Serum for Women
30ml
10 reviews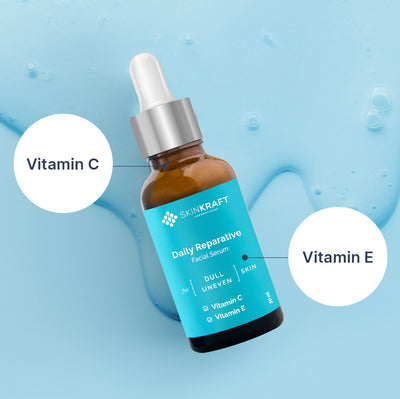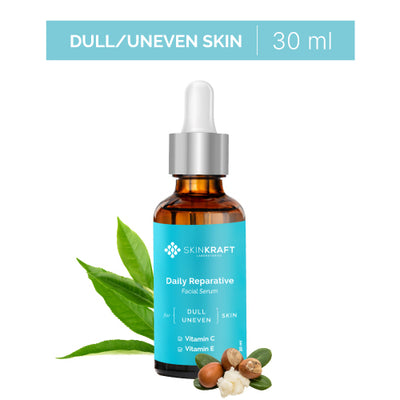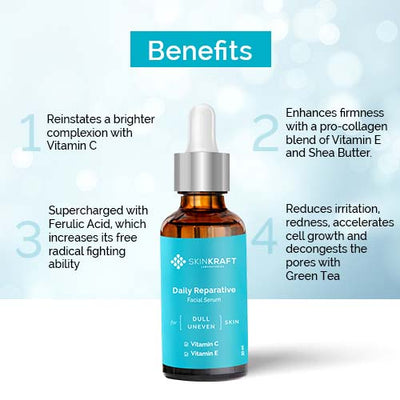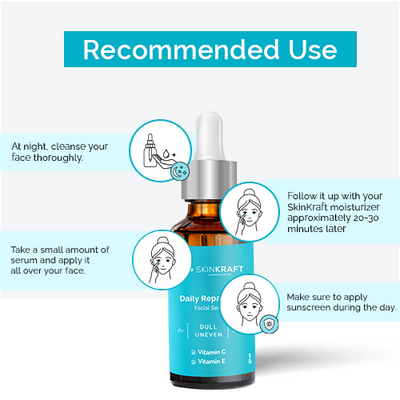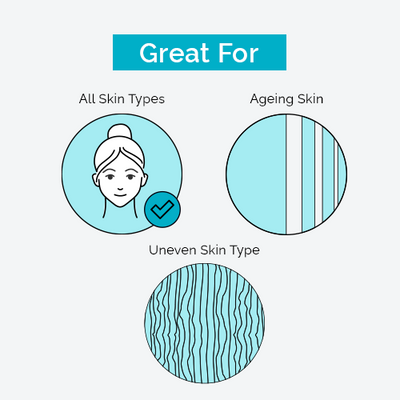 Dull Skin Daily Reparative Serum for Women
30ml
Free Of Parabens, Sulfates
Dermatologist Approved
pH Balancing
100% Safe & Effective
Free Shipping Offer Unlocked!
100% Satisfaction Guarantee! Eligible For A Refund If The Product Doesn't Meet Expectations.
Product Description
This serum helps reinstate an even-toned skin and enhances firmness with a pro-collagen blend of ingredients. It also helps increase the skin's free radical fighting ability, and soothes irritation, redness, and decongested pores.
What's inside ?
Here's What Your Serum Is Made Of
Vitamin C
A potent antioxidant that evens out skin tone and boosts collagen production
Vitamin E
Another powerful antioxidant that helps protect against environmental stressors and promotes skin healing
Green Tea
Reduces irritation, redness, and decongests the pores.
Recommended Use
At night cleanse your face thoroughly
Take a small amount of serum and apply it all over your face
Follow it up with your SkinKraft moisturizer approximately 20-30 minutes later.
Make sure to apply sunscreen during the day
Customer Testimonials
I really saw a difference in my skin since I started using this serum daily. It feels smoother, brighter, and softer than before. Highly recommend this product for everyday skincare!
Falguni Mitra, Dehradun
This serum is amazing! My skin feels so much smoother and really helped to reduce the redness and irritation I was having. I'm definitely going to keep using this!
Geetika Singh, Delhi
I've been using this serum for about a month now and I can say that my skin looks brighter and softer now. Overall, I'm really happy with this serum!
Hemaja Goel, Surat
FAQs
Can I use this serum if I have sensitive skin?
Yes, this serum is formulated to be gentle and non-irritating, but as with any skincare product, it's best to do a patch test first.
Is this serum cruelty-free?
Yes, this serum is vegan and cruelty-free.
How often should I use this serum?
You can use this serum daily, at night.
Will this serum help with anti-aging?
Yes, this serum contains Vitamin C and Vitamin E, which are both great for anti-aging and promoting collagen production.
Here's What Our Customers Say About Us
This product has helped me alot. It helped me get rid of fine lines and wrinkles and also gave me a brighter complexion"
I have noticed how hydrated and nourished my skin looks when I apply this serum, even when I go out. Absolutely Love this serum!"
I travel alot on my two wheeler and I always make sure to apply this serum, cause it's so effective against sun damage"
This serum unlike others feels non-sticky and it is so effective. I have seen how the wrinkles on my face have reduced overtime"
This is a really great serum. It has helped me get rid of my uneven skin tone and keeps my skin hydrated all day "
I really love the fact that this serum is not sticky at all and it helped with brightening my skin "
This product does exactly what it claims. It really improved my skin's complexion and prevents it from becoming too dry"
This serum is perfect! Non sticky, helped with the fine lines I had and brightens up my skin so evenly"
This is the perfect serum for me. Helps me with my uneven skin tone and keeps my skin looking bright and moisturized"
This face serum is so effective. It has reduced the wrinkles and fine lines on my face. And my skin now has a well balanced, even tone"