Why Your Current Skin Care Regimen Isn't Enough.
Picking the products your use on your face based on a TV ad, a good salesperson or internet reviews is a problem. The labels might say "for dry skin", but it's the ingredients, their concentration, and the overall formulation that matters. Those 3 things must be suited for your skin, and what it needs.
Here are the barriers or problems to effective daily care:
Picking the products you use on your face based on a TV ad, a good salesperson or internet reviews is a problem. The product might be anti-acne, but if it is not suited for your particular skin type, it will disrupt your skin's pH balance. A pH imbalance in your skin makes your already vulnerable skin even more open to inflammation and acne-causing bacterial attacks.
Using a set of generic products is not recommended also because:
Your Skin Has Unique Characteristics And Requirements.

Your skin's characteristics are unique to you, just like your fingerprints. It can be oily, dry, normal or sensitive, it can exhibit acne or blemishes, tan or dark patches. It can be sensitive to products, or sensitive to light. But what's more...

Your Skin's Characteristics Change Over Time

Your skin behaves differently at different time. Your commute, your lifestyle, your geography, the weather, and your age are just some of the factors that affect your skin's characteristics at any given time. As these change, so does your skin, and what it needs.

Your Skin Needs A Daily Regimen For Ideal Care & Repair

An ideal daily care regimen that's suited to your skin ensures your skin doesn't get further damaged over time.

Additionally, a complete regimen includes the right products with the right ingredients and formulations that help repair past damage and restore your skin's texture and smoothness.

A regimen also repairs your skin barrier and adequately hydrates your skin. All of these factors give your skin the "glow" that makes you look and feel great.
Start By Knowing Your Skin
How SkinKraft Solves The Skincare Problem
1
GET YOUR UNIQUE SKIN PROFILE WITH SKINID™
It's easy to know your skin's current characteristics and needs with our breakthrough, dermatologically approved, SkinID™ questionnaire. This helps both us and you to understand what your skin needs.
2
GET YOUR CUSTOMIZED DAILY SKIN CARE REGIMEN
SkinKraft's recommended daily skin care regimen has the right products and ingredients and formulations that help meet your skin's unique needs.
3
STAY ON TOP OF YOUR SKIN CARE NEEDS
With SkinKraft, regular SkinID™ check-ins and follow ups ensure that your skin always gets what it needs. Even as your skin and it's needs change with time.
What's In Your SkinKraft Box?
Your SkinKraft Customized Skin Care regimen contains everything YOU need for essential daily skin care. Included are:
1. A Facial Cleanser Customized For You
Cleansing is an essential first step. With that in mind, your customized cleanser:
Cleanses your face effectively from excessive sebum (oil), impurities, bacteria and particulate matter
Is pH balanced, thus keeping skin fully protected when cleansing
Is soap-free
Is free from harsh surfactants that damage your skin barrier
Is free from harmful ingredients such as SLS, SLES & Parabens
Leaves your skin feeling soft, clean and supple
Is Dermatologist-verified
2. A Barrier Repair Moisturiser Customized For You
Skin hydration is a key marker of skin's health, function, and looks. It is separate from skin oiliness. Effective hydration is an essential second step in essential daily skin care. With that in mind, your customized barrier repair formulation:
Features the right base for your moisturizing needs, providing just the amount of hydration your skin requires on a daily basis
Advanced formulations feature ceramides, which repair skin from within, helping skin keep and hold on to moisture for longer
Barrier repair formulations also improve general skin health, as a repaired barrier doesn't allow harmful external elements like bacteria, fungus or particulate pollution to enter into the deeper skin
Is free from harmful ingredients such as SLS, SLES & Parabens
Is Dermatologist-verified
3. A Customized Active For Your Main Skin Concern
Good daily skin care requires addressing any skin issues on a regular basis - whether that's acne or blemishes, tan or dark patches.
SkinKraft's customized Actives address your main skin concern with powerful, dermatologist-approved ingredients and formulations. What's more, your Active:
Addresses your main skin concern, with ingredients suited to your specific skin type
Contains international-standard ingredients in effective concentrations to tackle your concern
Features a powerful formulation that's dermatologically-verified and time-tested for safety
Is free Is free from harmful ingredients such as SLS, SLES & Parabens
Based On 10,000 Hours Of Research
Driven By A Decade Of Clinical Experience
Designed Under Dermatologist Supervision
3 Step Product Design: Dermato-Cosmetologists, Pharmacists, & Pharmaceutical Engineers
Clinically Tested Japanese Ingredients & Formulations
Manufactured In Japan Under International Standards
Based On 10,000+ Hours Of Research Across India, Japan, & Taiwan
Real People. Real Stories.
Oily Skin
Mild Acne
Non-Vegetarian
Dry Surroundings
Works Indoors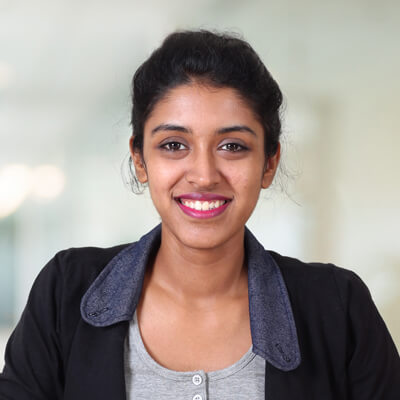 Meghna
"A long regimen puts me off"
My job demands long work schedule outdoors, constant travelling, which really take a toll on my skin. I was exploring various skin care products when I came across SkinKraft. I was skeptical at first to try customized products for the first time. But, decided to try it anyway.
Easy And Effective Skincare
I did not find any visible difference during the first week, but, after following the 3 step regimen diligently, my skin felt smoother, my breakouts were controlled and overall my skin is balanced.
Normal Skin
Dry Surroundings
Non-Vegetarian
Works Indoors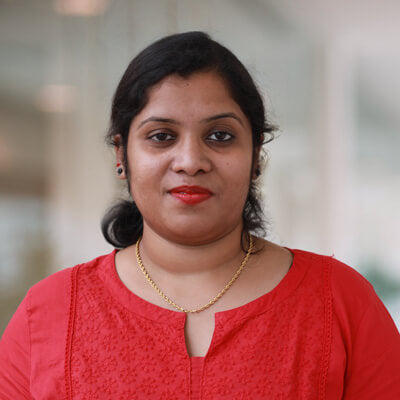 Rebecca
"I was doubtful about shifting to other skin care"
Since I have combination skin, some parts of my face would become too oily, so I was never too keen on shifting to a new regimen. Though I was not sure, I still decided to give SkinKraft a shot.
Great Regimen
With SkinKraft, I no longer complain of oiliness, which was a big problem for me. I'm really happy that my skin seems to have developed a natural glow. My family compliments my skin often, and my friend keep asking me what I'm doing different. I love how my skin feels!
Sensitive Skin
Mild Acne
Dry Surroundings
Mostly Non-Veg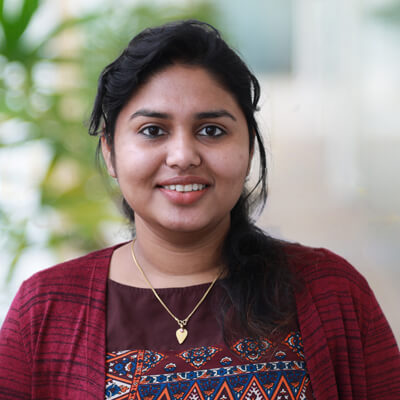 Dyuthi
"I Thought It Would Be A Waste Of Money, But I Was Desperate"
After trying multiple products which made my acne worse, I decided to ask my friend how she took care of her acne breakouts. That's when she told me about SkinKraft. I was reluctant to spend money again, but decided to try it once.
A turnaround in my skin
With Skinkraft I could see a big change in my acne, and also in how my skin looks and feels all over. I'm very happy I listened to my friend and tried out SkinKraft!
Normal Skin
Tan
Dry Surroundings
Non-Vegetarian
Works Indoors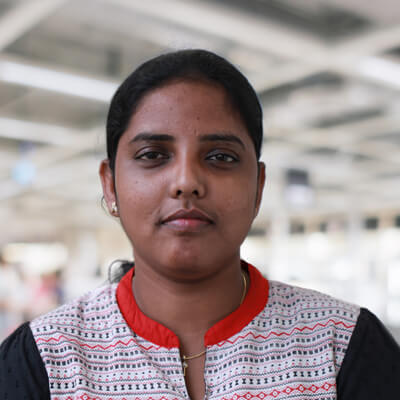 Devika
"I always preferred home remedies instead of commercial skincare products"
I'm a DIY enthusiast, and trying something which I haven't made is a big no no for me. But I couldn't find a remedy for my uneven skin tone. My friend said to try SkinKraft products as she was seeing good results on same issue
It's easy
Although it took a while, my skin tone got better with every week. And it was so easy to use!
Normal Skin
Tan
Dry Surroundings
Non-Vegetarian
Works Indoors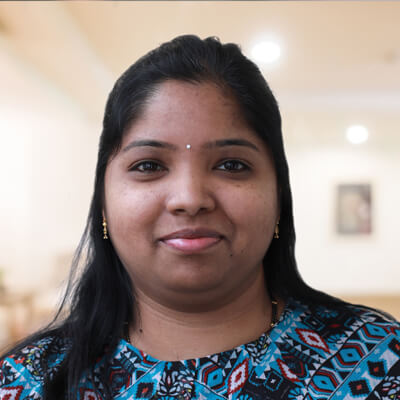 Veena
"I thought only products shown on T.V. worked, but that was before I used SkinKraft"
I've spent ridiculously on expensive skin lightening creams, which all failed to fix my problem, or even make it much better. I was out of options, but then i researched on the internet and found SkinKraft.
Didn't look back ever since…
I've noticed drastic changes in my skin tone and health since I've started using SkinKraft. I'm in total awe of customized products, and I would recommend this to anyone, who seeks to give their skin what it needs.
Normal Skin
Tan
Mild Acne
Non-Vegetarian
Bleaches Occasionally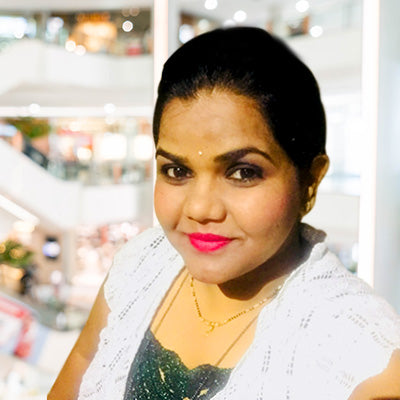 Mani
"I tried all sorts of creams, face washes, bb creams etc. for my uneven skin tone. Nothing worked, except SkinKraft"
The result of so many products that i tried was always the same... i could still see the same uneven skin tone near my chin, upper lip and forehead area. I was frustrated until i started using skinkraft customized skin care for my uneven skin tone.
I really love these products!
the syndet face cleanser, barrier repair lotion and ultra skin lightening cream, are awesome! They not helped me in removing my uneven skin tone, but also changed the texture of my skin. I can feel the younger look :)
*Disclaimer: The results may vary for person to person.