Get 50% More From Your SkinKraft Products With A Simple 'Follow-Up'
SkinKraft Is The Only Skincare Company In India That Lets You 'Follow Up' Your Regimen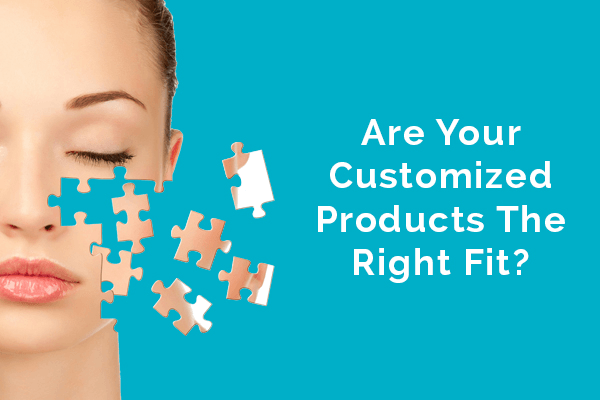 Follow-Up Your Customised Regimen To Know Your Right Fit
You've done excellent with your choice of skin care. And it's time to get closer to great skin!
Before that, you need to know…
When it comes to skin care, it's important to keep a tab on your skin from time to time.
Your Skin Changes Periodically
Your daily trip to the mirror feels different every time.
On some days, your skin feels fine. On some, not so good.
And it so happens, that you often lose focus on doing the right thing for your skin.
The Experimentation Cycle Begins Again
You try home remedies, new moisturizers, new creams and so on.
You find different products without knowing if that's what your skin exactly needs at the moment.
And this goes on.
Just like it has been for the past several years.
What If You Tried A Different Approach This Time?
What if, this time, an expert guides you, helps you understand your skin and gives you exactly what you need.
What if they track the changes in your skin and tell you exactly which product you should be changing.
That would be delightfully easy, no?
The Confidence Of Doing Exactly What's Right
The minute you find direction, you know for sure, the actions you're taking for your skin are moving you forward and not setting you back.
Immediately, you gain confidence about the certainty you have in the way your skin is progressing. And you trust that you're doing exactly enough for your skin to improve.
Once you practice this way of knowing your skin better, you know for sure that the products you use and the actions you take are safe, and not harming for your skin.
So remember this-
Your Current Regimen Will Not Last Forever
Stay Up To Date With Your Skin And Products
There's not a single skin regimen that lasts a lifetime. And only staying up to date with your skin and products will get you closer to problem-free and healthy skin.
So no matter what regimen you have chosen for your skin type, you need to know these steps.
Know your skin and its characteristics from time to time.
Keep your products updated.
And it's just a matter of adjusting your routine and concentrating on your regimen yielding better results for you.
Why To "Follow-Up"?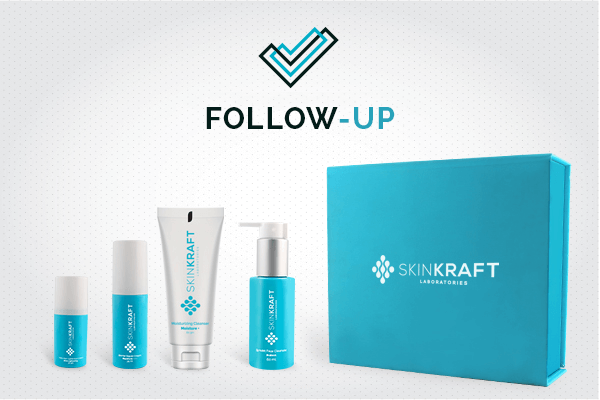 Follow-Up To Ensure Your Products Always Match To What Your Skin Needs.
While following a new skin care routine, there comes a point where you don't see immediate results.
And you suddenly wonder if the products you got is the right fit for your skin.
Agree?
Let's recheck your steps..
You've gone through:
An analysis of your skin through your SkinID™ questionnaire
Received the products based on your skin type and skin issue
Great!
Once you've received your products, use it for at least a week.
Then do this.
Take a Follow-up to ensure your products always match to what your skin needs.
Simple! In order to know if your products are the right fit for you, you got to do a "Follow-Up".
SkinKraft offers a dermatologist approach to your skin care with its "Follow-Up tool" to double check your products and regimen.
How Does SkinKraft's Follow-Up Tool Work?
Step 1- Log into your SkinKraft account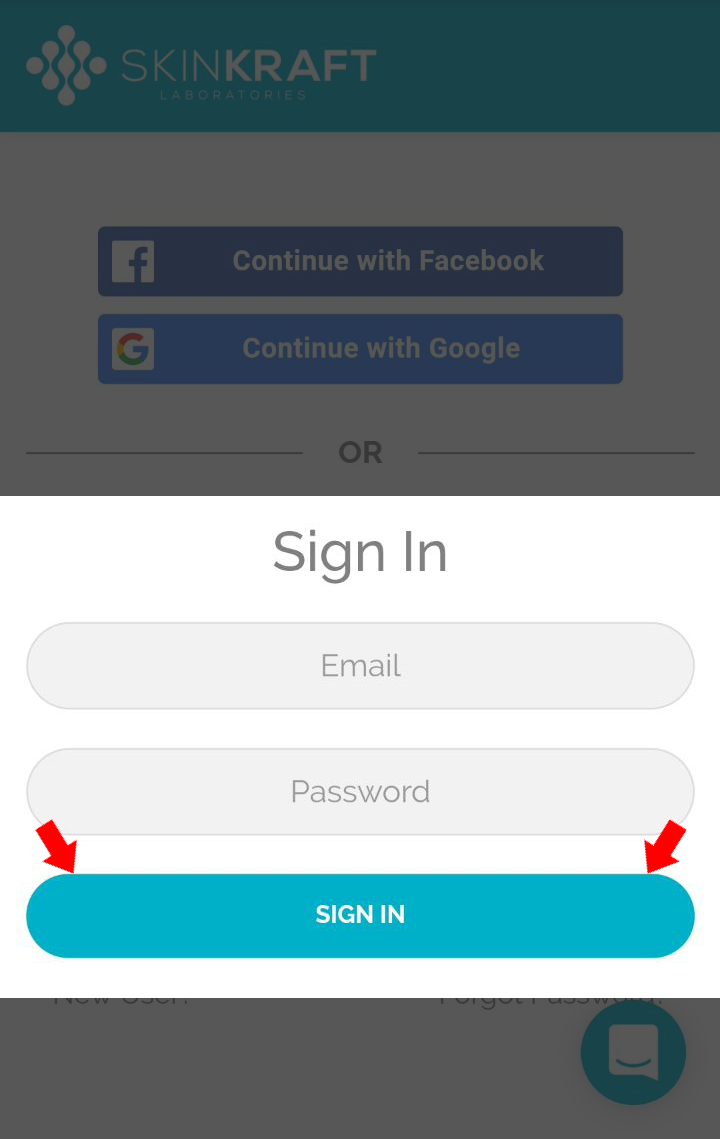 Log In
Step 2- Click on- Take follow-up and complete survey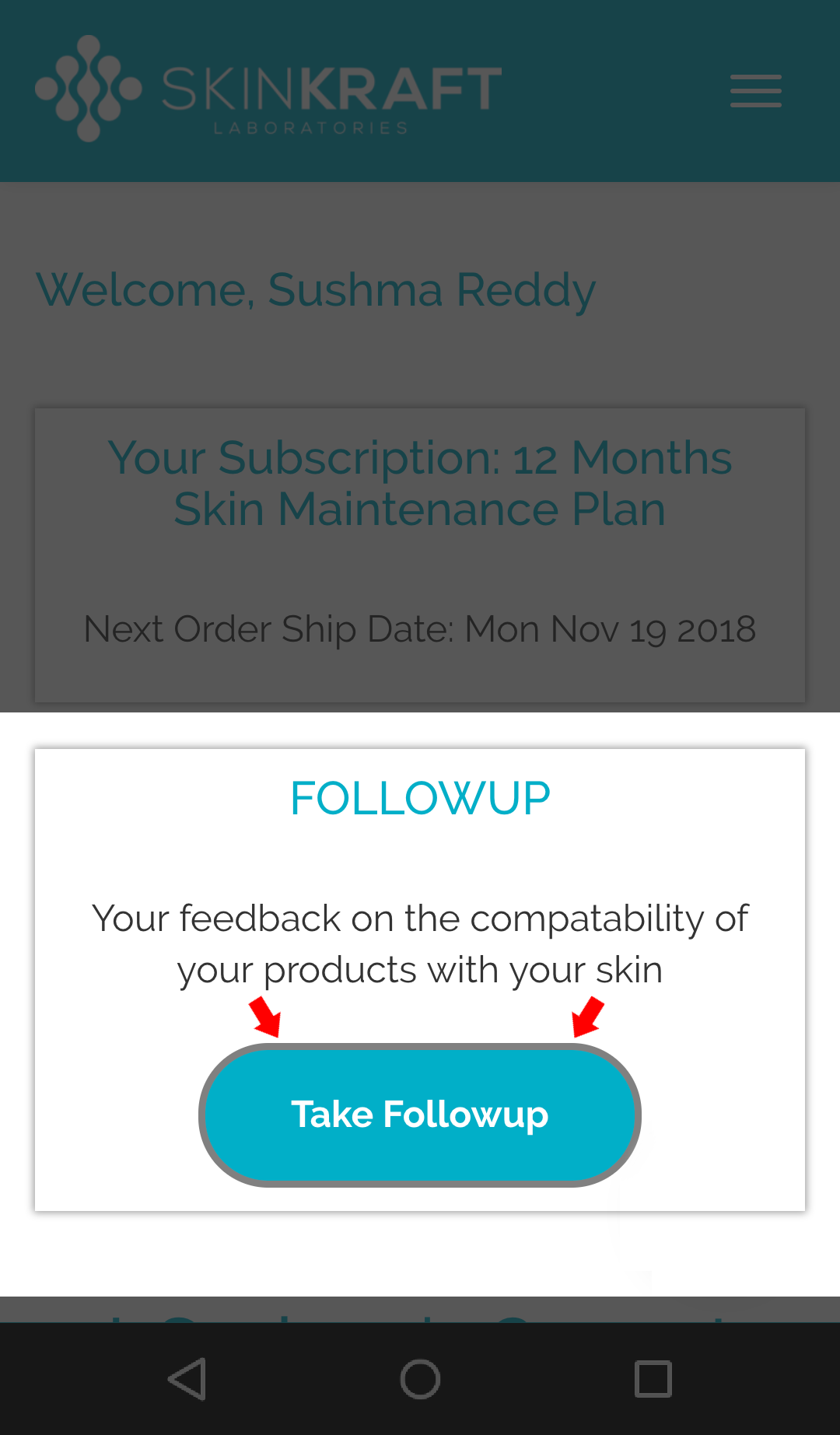 Take follow-up
Step 3- Click on Save to my record at the end of the page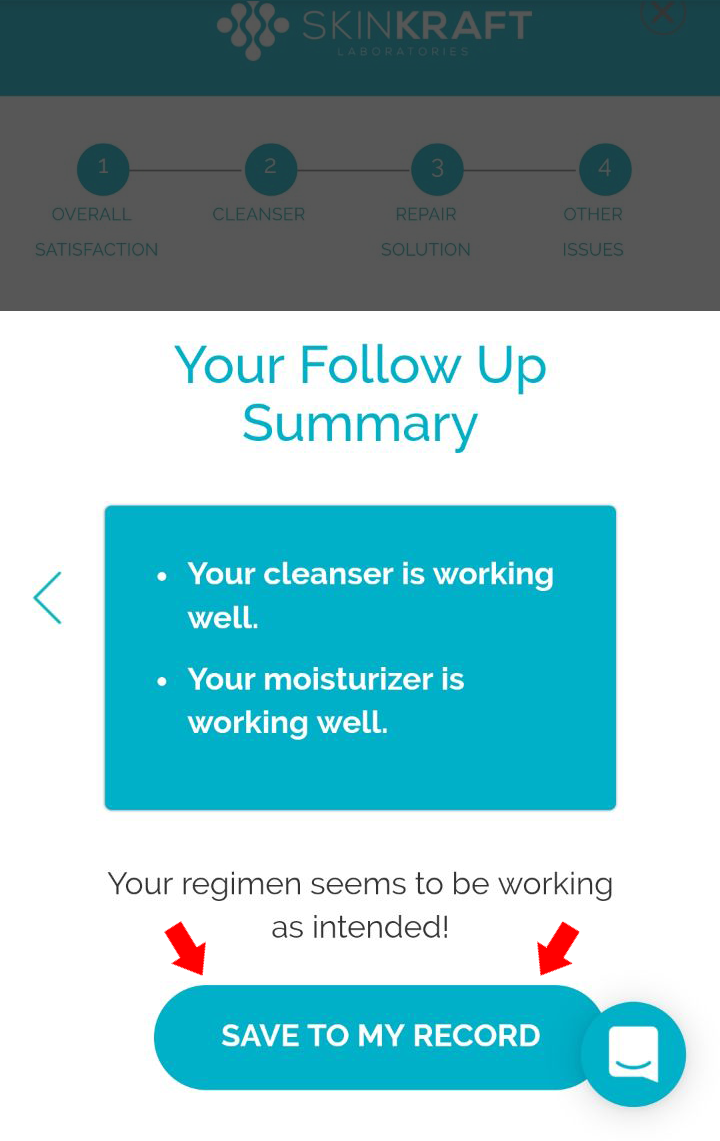 Save To My Record
The Follow Up tool is a great way to track your skin's progress.
It prompts you to describe how each product feels on your skin and gives instant recommendations to correct usage if necessary.
The Follow-up helps you:
Address any developing skin issue immediately
Gives you feedback on how well your products are performing
Notifies when you need a product change or regimen change
You can take your Follow-up 2-3 days after you first start using your products.
Here's how it works:
To take a Follow Up survey,
Step 1- Log into your SkinKraft account
Step 2- Click on - Take Follow Up and complete the survey
Step 3- Click on Save To My Record at the end of the page
Take your follow-up now!
"I thought I didn't need a follow-up"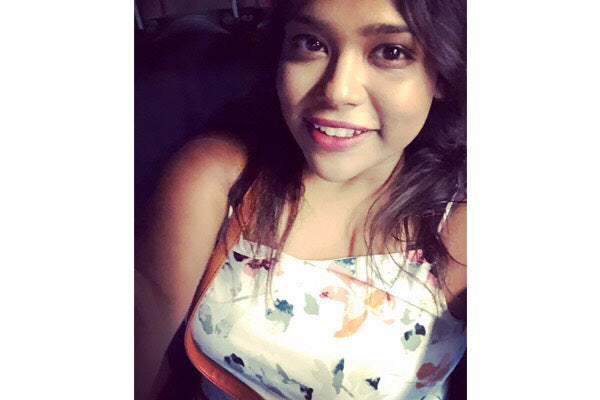 I took my first follow-up 2 weeks after using my recommended products. I addressed that the cleanser was really good, but the moisturiser was making my skin oily. The follow-up tool immediately recommended to reduce the usage of the moisturiser. And at the end of the follow-up it gave me a skin summary and how I should be using my products. And I was also able to save the feedback to keep a tab on my skin's changes.
"After that I thought I didn't need a follow-up again.."
4 weeks later I took the second follow-up to address that the moisturiser was still making my skin oily, and immediately the follow-up tool sent the addressed concern to the SkinKraft team and got my product immediately changed. I have followed many skin care routines, but this is a first where i was given the option to follow-up on my skin after using the recommended products, this has helped me to understand my skin better in the process and I know for sure that what I'm applying on my skin is actually benefiting and not harming.
3 Reasons Why You Should Take The Follow-Up Right Away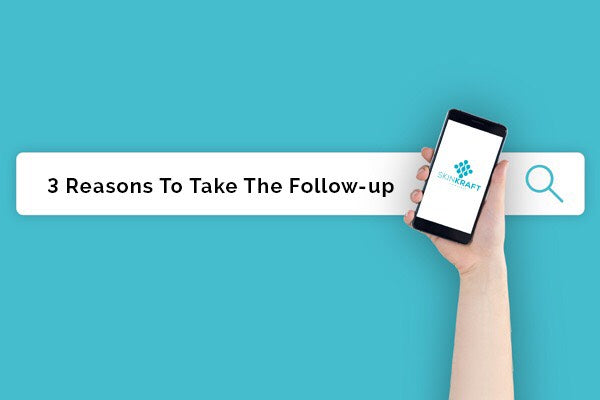 Address How Your Skin Is Responding To Your Recommended Products
When it comes to skin care , the best time to act is right now. This way you can address any existing damage, and repair your skin.
Still not convinced?
Here are 3 reasons why you should take the follow-up-
It immediately stops you from wrong usage of products or using the wrong products itself.
It documents your feedback to keep a tab on your skin's changes
Once you've addressed an issue using the follow-up tool, your feedback is directly sent to the SkinKraft team who examines the issue for any change of products or regimen itself.
You can take the follow-up right now by clicking on the button below.
If you haven't used it, here's how.
Step 1- Log into your SkinKraft account
Step 2- Click on - Take Follow Up and complete the survey
Step 3- Click on Save To My Record at the end of the page
NOTE: Once you get instant recommendations on your usage, note the recommendations from your Follow up and continue using your products as instructed.
Take your follow-up now!