Types of Acne
Acne is an inflammatory skin condition that causes spots and pimples. These pimples are called comedones.
Acne can be classified into mild, moderate and severe, based on the types of comedones present.
The most common forms of these comedones or breakouts are:
Whiteheads - Whiteheads are another mild form of acne that appear as tiny, raised bumps specially on the face. These occur as a result of a clogged pore covered with a thin layer of skin, thereby, appear white.
Blackheads - Blackheads are a mild form of acne that occur as the result of a clogged hair follicle. These small bumps appear black as the skin at the hair follicle is open and exposed to air.
Papules (larger red pimples) - Papules are inflamed acne without any pus. These acne appear as a visible bump on the skin and are usually surrounded by redness and inflammation.
Pustules (pus filled pimples) - Pustules are considered to be a moderate type of acne. They are inflamed, red bumps with a yellow or white top filled with pus.
How severe your acne is depends on how many comedones you have, as well their size, redness and whether or not they have pus.
The regularity of your breakouts is also a consideration when classifying your acne.
Know Your Skin With SkinIDTM
Why Your Current Acne Regimen Doesn't Work
There are a number of factors that affect acne and effective acne control. However, one of the more common reasons for a lack of acne reduction is barrier damage.
This is because the skin's natural barrier, known as the Stratum Corneum (SC) gets damaged over time due to environmental aggressors and pollutants.
This means that not only is the skin dehydrated more often and more easily, but also that bacteria have an easier path into the deeper layers of skin through gaps in the skin barrier.
Unfortunately, this means that there is almost always a steady supply of inflammation-causing bacteria living on the surface of the skin, and thus effective acne control is much more difficult.
Additionally, the topical formulation used to address the acne will dry out the skin, due to its mechanism of cleansing and exfoliation. The same is true of the facial cleanser, especially if it is specially formulated to treat acne.
A damaged skin barrier thus not only means that skin is generally drier, and thus less healthy, but also that skin is affected by the drying actions of the cleanser and acne cream.
Thus, a barrier repair moisturizer is required for effective acne control, as a repaired skin barrier boosts protection from outside aggressors, and increases water retention within skin.
Know Your Skin With SkinIDTM
How SkinKraft Works
1
Create Your Unique Skin Profile with SkinID™
Know your skin's current characteristics and needs with our breakthrough, dermatologically approved, SkinID™ questionnaire.
2
Get Your Unique Daily Skin Care Regimen
Get your customized daily regimen with the right products and ingredients that help meet your skin's unique needs. All based on your SkinID™.
3
Stay On Top Of Your Skincare Needs
Regular SkinID™ follow ups ensure your daily care regimen adapts with the changing needs of your skin.

How SkinKraft Addresses Your Acne
1
Your Recommended Facial Cleanser
Your customized soap-free, syndet based cleanser.
Specially formulated surface cleansing action cleanses pores of impurities, dirt and excess oil.
Uphold's skin's natural pH, thus avoiding barrier damage.
Formulated with the surfactants as per your skin's needs, thus cleansing well with no dryness or oiliness.
2

Your Recommended Barrier Repair Moisturiser
Your customized barrier repair moisturizer complex delivers the right amount of hydration for your skin type.
Ceramide-infused formulations help repair the Stratum Corneum (SC), the skin's natural shield against bacteria, pollution and infection.
Regular use increases skin's ability to stay well hydrated, thus healthier, for longer periods.
3
A Spot Application Cream For Acne
Your customized Azelaic-Acid based active formulation counters existing acne by weakening the keratin plug.
Anti-bacterial, anti-inflammatory and exfoliative properties of Azl help clear pores and acne, and prevent future breakouts.
Custom blend formula with dermatologically verified, tested and efficacious ingredients.
Spot application calms and soothes painful zits.
Suitable and safe for all skin types.
Effective Acne Control: Patience, Not Panic
Effective acne control ideally requires three skin turnover cycles, which is almost 3 months, before a change is usually noticeable. This number depends on the type and number of acne you have, whether there is inflammation, pus etc.
However, in many instances, one skin turnover cycle, or a month can also yield visible changes in acne.
After beginning your skin regimen, you will notice a reduction in inflammation in and around the acne, as well as a reduction in size.
However, do not panic if any of the following happens. This is the normal course of acne reduction, and a sign that things are moving in the right direction:
Note: Not everyone will see all or any of the above effects. Nor are they necessary for acne control. In any case, being regular with applications, as well as giving the skin time to adapt are helpful practices when it comes to acne care.
Scenario 1
This is perfectly normal, and a sign that the pimple has been cleansed from bacteria. It will soon wither away and vanish.
Scenario 2
When the keratin plug is removed, a lot of sebum that has accumulated and is teeming with bacteria, makes it to the top. In a few days, the acne will reduce in size as it gets further cleansed.
Scenario 3
This one seems counter-intuitive, but it's not. With acne, it's important to remember, "what you see is not what you have."
This is because acne comes in crops, and dormant acne, lying under the skin's surface, can make itself visible at any time. Due to the exfoliant nature of Azl, this acne becomes visible, and can be perceived as an overall increase in acne. However, it is a sign of the effect of Azl on the skin.
This effect is known as purging.
Ingredients That Are Pure, Safe, & Effective. Customized For You.
Powerful ingredients lie at the core of SkinKraft's customized skin care formulations.
Ingredients are made in Japan, and meet international standards of quality and efficacy.
Every ingredient is carefully chosen for being safe and effective in skin care over decades.
All SkinKraft skin care products are soap free, thus safe for sensitive and sensitized skin.
All SkinKraft facial cleansers remove dirt, grime and oil without disturbing the skin's delicate pH balance.
All Skinkraft barrier-repair moisturizers are reinforced with ceramides, thus healing skin from within over time
Based On 10,000 Hours Of Research
Driven By A Decade Of Clinical Experience
Designed Under Dermatologist Supervision
3 Step Product Design: Dermato-Cosmetologists, Pharmacists, & Pharmaceutical Engineers
Clinically Tested Japanese Ingredients & Formulations
Manufactured In Japan Under International Standards
Based On 10,000+ Hours Of Research Across India, Japan, & Taiwan
Real People. Real Stories.
Oily Skin
Mild Acne
Non-Vegetarian
Works Indoors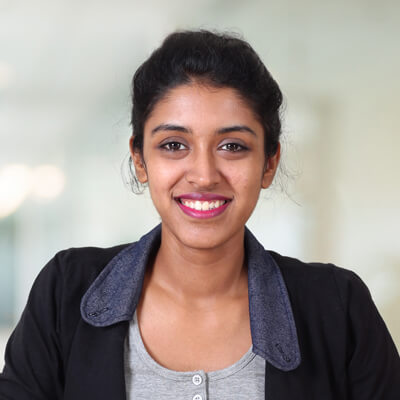 Meghna
"A long regimen puts me off"
My job demands long work schedule outdoors, constant travelling, which really take a toll on my skin. I was exploring various skin care products when I came across SkinKraft. I was skeptical at first to try customized products for the first time. But, decided to try it anyway.
Easy And Effective Skincare
I did not find any visible difference during the first week, but, after following the 3 step regimen diligently, my skin felt smoother, my breakouts were controlled and overall my skin is balanced.
Sensitive Skin
Mild Acne
Dry Surroundings
Mostly Non-Veg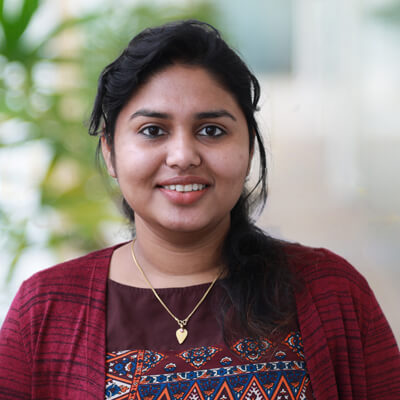 Dyuthi
"I was sure it would be a waste of money"
I have spent a lot on products in trying to cure my acne. After seeing an ad for skinkraft, i tried out the analysis, but wasn't sure about spending on yet another acne control product.
"It completely changed my mind"
After using the products for just over 2 weeks, i'm seeing a noticeable difference in my acne. The cleanser is very nice! My face feels soft after washing! My husband has complimented how nice my skin is looking, and I'm very happy with my regimen!
Oily Skin
Moderate Acne
Works Indoors
Vegetarian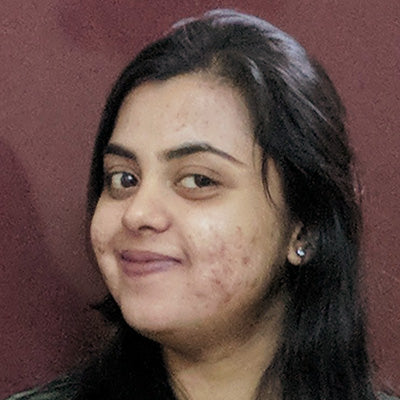 Avni
"I'm very careful with the products I use on my skin"
Usually i never go for experimenting with products for my skin, as its sensitive. I have tried many creams, but they were not helpful for my skin or acne, which i have been having for almost 5 yrs. However, as skinkraft being a customized product made me feel confident in trying it out.
"Soft skin, reduced acne and marks, improving skin texture"
I am happy with the results of my regimen so far. My acne is completely reduced on one side of the face, although other side some acne is still there, though it's also reduced. Not only that, i have a lot of marks but they are also better than before. And my skin feels smoother and even softer. I am happy and hope that continuing the regimen will make my acne disappear completely!
Get Started With Your Customized Skin Care Regimen For Acne
To get started with your customized skin care regimen, take our SkinID™ questionnaire to know your skin and recommended regimen and products