SkinKraft
BrightSide Anti-Dull Skin Serum For Women
30ml
reviews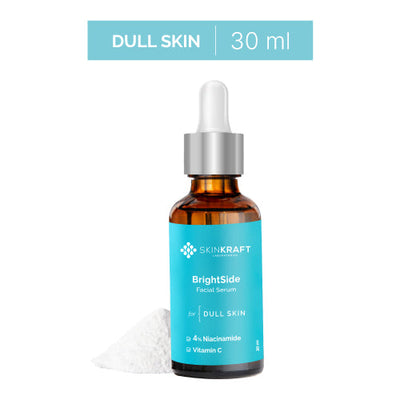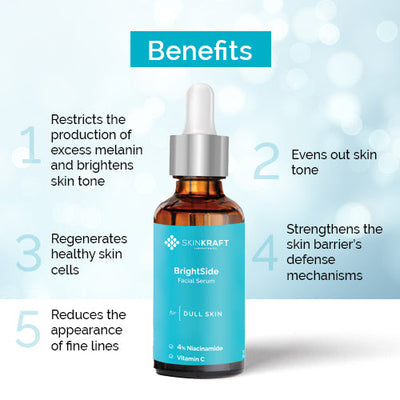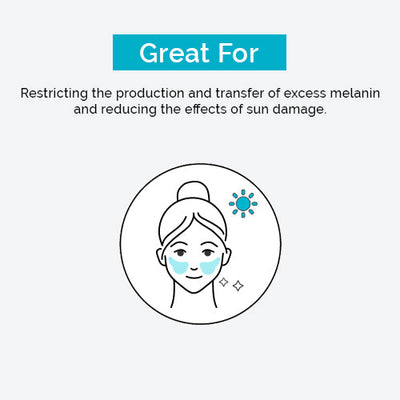 BrightSide Anti-Dull Skin Serum For Women
30ml
Free Of Parabens, Sulfates
Dermatologist Approved
pH Balancing
100% Safe & Effective
Free Shipping Offer Unlocked!
100% Satisfaction Guarantee! Eligible For A Refund If The Product Doesn't Meet Expectations.
Product Description
The BrightSide Facial Serum is formulated to help reduce the appearance of fine lines and regenerate healthy skin cells. It also helps strengthen the skin barrier's defense mechanisms to protect against environmental stressors.
What's inside ?
Here's What Your Serum Is Made Of
Licorice
Helps inhibit melanin production, which helps reduce hyperpigmentation and evens out skin tone
Niacinamide
Helps improve skin texture and reduce the appearance of scars and hyperpigmentation
Vitamin C
A potent antioxidant that evens out skin tone and boosts collagen production
Vitamin E
Another powerful antioxidant that helps protect against environmental stressors and promotes skin healing
Recommended Use
Use the BrightSide Facial Serum once daily. It is suggested you use it at night for the sake of convenience
Apply the serum 10 minutes after washing your face
Apply it all over your face
Customer Testimonials
I've been using this serum for a while and have really noticed a difference in my skin. It feels smoother and looks more even in tone. I'm excited to see the long-term results!
Komal K, Mumbai
My dark spots have faded significantly, and my skin looks brighter overall after I started using this serum!.
Samhita, Bangalore
I love that this serum is really mild on the skin. It also gets absorbed into skin really well. I love the changes I saw after using this and I highly recommend this to anyone looking to improve their skin.
Lamya Tariq, Kolkatta
FAQs
Can this serum be used on all skin types?
Yes, the BrightSide Facial Serum is formulated to be suitable for all skin types.
Can this serum be used during the day or at night?
This serum can be used once a day. It is recommended to use it at night for convenience.
Is this serum cruelty-free?
Yes, the BrightSide Facial Serum is cruelty-free
Is this serum paraben-free?
Yes, this serum is free from parabens, sulfates(SLS, SLES), and 24 other red-listed ingredients.
Can this serum be used with other skincare products?
Yes, this serum can be incorporated into your existing customized SkinKraft skincare routine and used in combination with other SkinKraft products.
Here's What Our Customers Say About Us