SkinKraft
Root Strengthening Booster Oil
10ml
9 reviews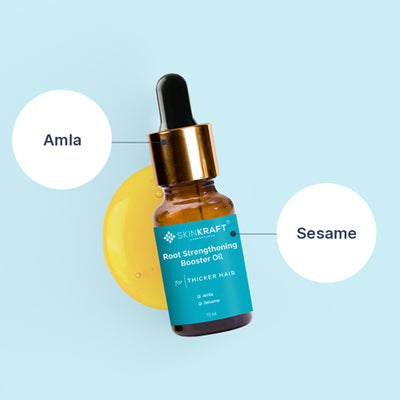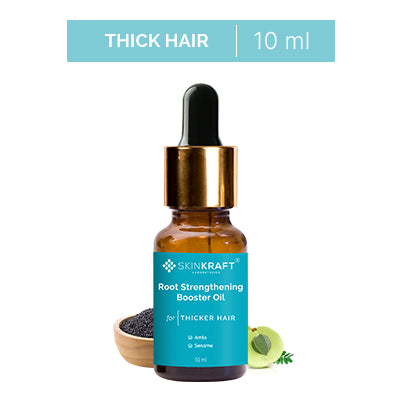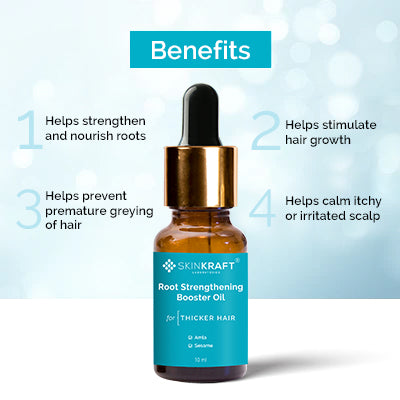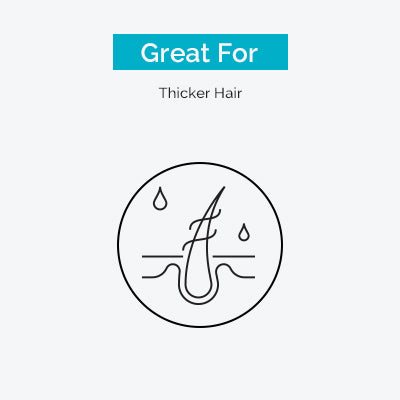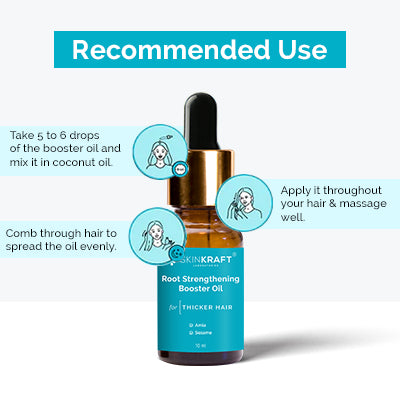 Root Strengthening Booster Oil
10ml
Free Of Parabens, Sulfates
Dermatologist Approved
pH Balancing
100% Safe & Effective
Free Shipping Offer Unlocked!
100% Satisfaction Guarantee! Eligible For A Refund If The Product Doesn't Meet Expectations.
Product Description
The Root Strengthening Booster Oil contains Amla and Sesame, both of which help strengthen and nourish roots which in turn helps stimulate healthier hair growth. It also helps add volume and shine to the hair.
What's inside ?
Here's What Your Booster Oil Is Made Of
Bhringraj
Helps control dryness and dandruff and also helps prevent hair fall.
Sesame
Helps promote new hair growth and prevent premature greying of hair.
Recommended Use
Take 5 to 6 drops of the product and mix it in coconut oil or any other base oil.
Apply it on your scalp and the length of your hair and massage well using your fingertips.
Comb through hair to stimulate the scalp and spread the oil evenly.
Customer Testimonials
Perfect oil by Skinkraft! It really made my hair super bouncy and thick, will continue using it for sure.
Rekha Bhandari, Delhi
Totally awesome product. My scalp used to itch a lot but ever since using this oil, my scalp feels smooth and my hair has more volume too.
Kalyani Naresh, Chennai
Great product for hair growth. Plus it actually added a shine to my hair too. I highly recommend this oil to everyone!
Jiya Mukherjee, Kolkatta
FAQs
Can I use this oil on chemically treated hair?
Yes, this oil is suitable for all hair types including chemically treated hair.
How long should I leave the oil in my hair?
Leave the oil in your hair for at least an hour for maximum benefits. Overnight usage is also recommended.
Is this oil paraben-free?
Yes, this oil is free from parabens, sulfates(SLS, SLES), and 24 other red-listed ingredients.
Can I use this booster oil without mixing a base oil?
Yes, this oil can be used by itself too. Just take a few drops of the oil and massage it evenly throughout the scalp.
Can this oil be used by both men and women?
Yes, this oil is suitable for both men and women.
Here's What Our Customers Say About Us
I use this overnight, it really helped with my hair loss.
Nice product by skinkraft. Made my hair fall less!
Makes hair smooth and silky. Gives a perfect shine.
Really helped with new hair growth for me.
I like this one by Skinkraft!
Good for hair growth. Adds bounce to hair plus makes hair super smooth. 10/10 product!
Been using this for a few weeks, it really stopped hair fall. Im loving it so far.
Really added shine to my hair. Hair fall reduced too!! Go for this!