SkinKraft
Glow On Toner For Dull & Aging Skin
100ml
11 reviews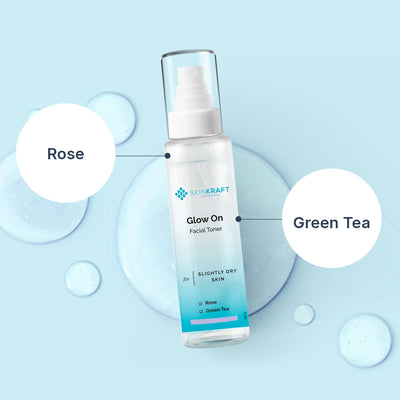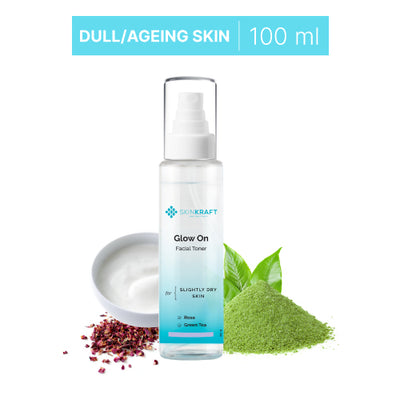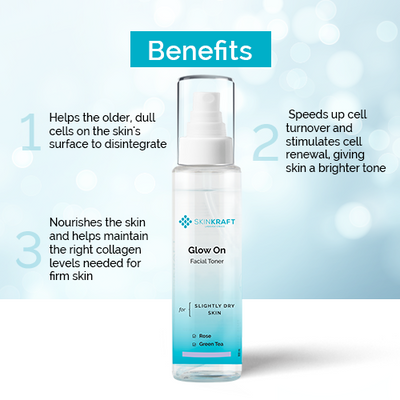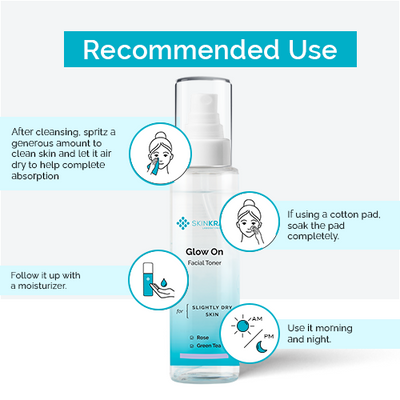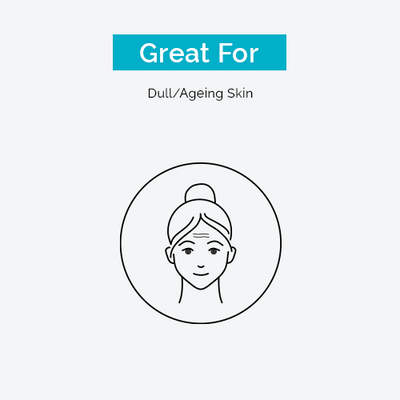 Glow On Toner For Dull & Aging Skin
100ml
Free Of Parabens, Sulfates
Dermatologist Approved
pH Balancing
100% Safe & Effective
Free Shipping Offer Unlocked!
100% Satisfaction Guarantee! Eligible For A Refund If The Product Doesn't Meet Expectations.
Product Description
The Glow On Facial Toner helps remove traces of dirt, grime, and impurities that are stuck in your pores. The essential ingredients present in this toner help stimulate cell renewal to provide smoother, radiant skin.
What's inside ?
Here's What Your Toner Is Made Of
Rose
Helps maintain the pH balance of the skin while keeping it well hydrated.
Green Tea
Its antibacterial and anti-inflammatory properties reduce inflammation, giving you clearer, smoother skin.
Lactic Acid
Provides overall firmer skin by helping reduce the appearance of fine lines and wrinkles.
Recommended Use
After cleansing, spritz a generous amount to clean skin and let it air dry to help complete absorption.
If using a cotton pad, soak the pad completely.
Follow it up with a moisturizer.
Use it morning and night.
Customer Testimonials
I never knew using a toner was so essential in my 40s. I'm glad I found this one by Skinkraft. The glow on toner really gave my skin a glow I never had before!! It's a 5 star product according to me!
Harini Shekhar, Pune
I'm happy I started using this skinkraft toner. Ever since I did, I've noticed that my skin feels bouncier and more plump now! It's an amazing feeling that's why I highly recommend this toner to everyone!
Yamini Sharma, Hyderabad
A good product by skinkraft. I use this everyday as it is mild on my skin and it really adds a glow to my skin. I like this toner and I'll surely buy it again.
Keerthana Reddy, Chennai
FAQs
How often should I use the Glow On Facial Toner?
It's recommended to use it twice a day, in the morning and evening.
Do I need to rinse off the toner after applying it?
No, you can let it air dry on your skin for better absorption.
Can this toner be used as a makeup remover?
No, this toner is not intended for use as a makeup remover.
Is this toner cruelty-free?
Yes, this toner is not tested on animals and is cruelty-free.
Can I use this toner on my body?
The Glow On Facial Toner is formulated specifically for the face.
Here's What Our Customers Say About Us
Good product. Makes skin smooth and adds glow. I'm satisfied with my toner."
It really smoothens my skin and makes it fresh. I love this toner!"
I tried a toner for the first time and I'm glad I chose this one. It has really made my skin look bright and smooth. Go for this one."
This is a great toner for daily use. Keeps my skin looking smooth and fresh throughout the day."
I use this everyday after cleaning my face. I can see that my skin has become really smooth and even toned since I started using it."
This toner is my repeat purchase because i just love the way it brightens my face every time I use it!"
A good toner at a decent price. I'd say go for this if you are using a toner for the first time. It really helps making the skin feels softer"
I finally got that glass-like glow I always wanted! I'm so glad I came across this toner by skinkraft"
I like that it makes my skin look naturally smooth and glowy. Highly satisfied with this toner"