SkinKraft
Pre + Probiotic Night Cream For Dull & Aging Skin
30gm
13 reviews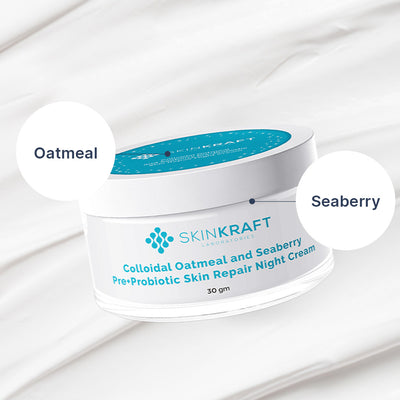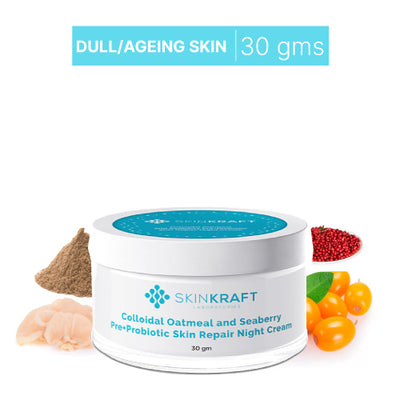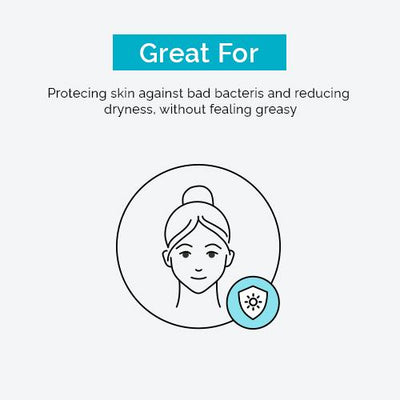 Pre + Probiotic Night Cream For Dull & Aging Skin
30gm
Free Of Parabens, Sulfates
Dermatologist Approved
pH Balancing
100% Safe & Effective
Free Shipping Offer Unlocked!
100% Satisfaction Guarantee! Eligible For A Refund If The Product Doesn't Meet Expectations.
Product Description
The Pre+Probiotic Skin Repair Night Cream is specially formulated to deeply moisturize and rejuvenate the skin overnight. Its powerful formulation helps nourish, protect, and soothe the skin, leaving it refreshed and revitalized in the morning.
What's inside ?
Here's What Your Night Cream Is Made Of
Jojoba Oil
Helps to lock in moisture and promote skin elasticity.
Vitamin E
A powerful antioxidant that helps to reduce the appearance of fine lines and wrinkles.
Aloe Vera
Deeply hydrates the skin while reducing inflammation and irritation.
Recommended Use
Clean your face with water and let it dry
Apply an even layer of cream and gently massage, 10 minutes before going to bed
Rinse it off with lukewarm water the next morning
Customer Testimonials
I like this skinkraft cream better than many others i've tried. It gets absorbed well and actually gives a glowing look every morning. I'd say go for this if you want refreshed skin every morning!
Garima Sengupta, Goa
This night cream is amazing! It's gentle yet moisturizing, and has helped reduce the redness in my skin. I'm definitely buy it again once I finish my current one!!
Himaja Mittal, Hyderabad
This is a 10/10 product from Skinkraft! It never makes my skin feel greasy and every day I wake up with a dewy, glowing skin. Just wow!!
Ritu K, Kolkata
FAQs
How often should I use this night cream?
You can use this night cream every night before going to bed for best results.
What skin types is this night cream suitable for?
This night cream is suitable for all skin types, including dry, oily, and combination skin.
Is this night cream non-comedogenic?
Yes, this night cream is non-comedogenic, which means it won't clog your pores.
Will this night cream make my skin oily?
No, this night cream is lightweight and non-greasy, so it won't make your skin oily.
Is this night cream paraben-free?
Yes, this night cream is free from parabens, sulfates, and 24 other red-listed chemicals.
Here's What Our Customers Say About Us
Actual cream
Works on my skin as never before.....my face happy every morning.
Great
Skin quality does improve
Osum result y very healthy for skin
Osum result go for it for once then fall in love
Waking up to flawless skin is just so great
This actually works, it helps my skin glow fresh and bright every morning