SkinKraft
Normal Skin Syndet Cleanser For Men
60ml
11 reviews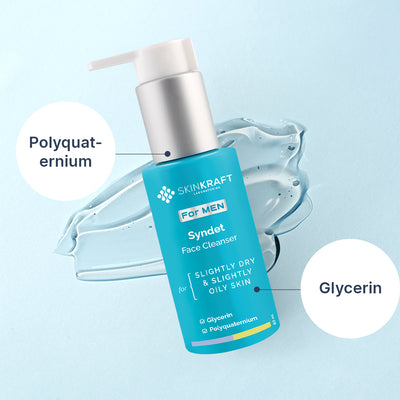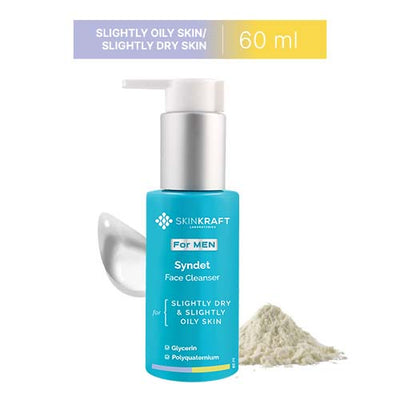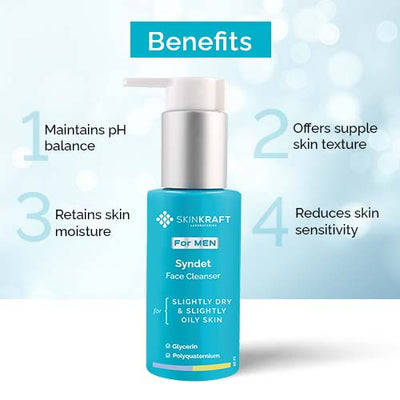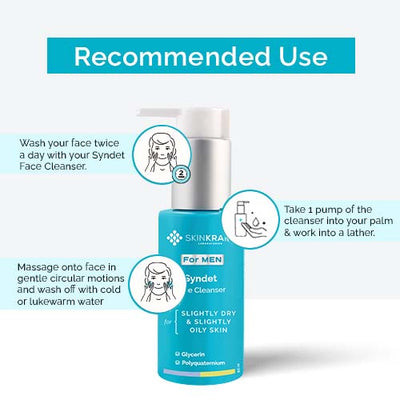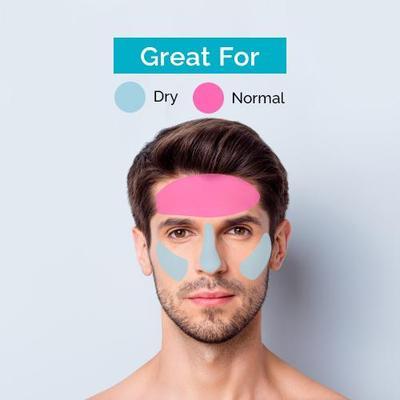 Normal Skin Syndet Cleanser For Men
60ml
Free Of Parabens, Sulfates
Dermatologist Approved
pH Balancing
100% Safe & Effective
Free Shipping Offer Unlocked!
100% Satisfaction Guarantee! Eligible For A Refund If The Product Doesn't Meet Expectations.
Product Description
As a pH balancing formula this cleanser cleanses your skin without making it dry or tight, hence nourishing the skin by retaining moisture. The rice lather leaves the skin feeling smooth and extremely soft.
What's inside ?
Here's What Your Syndet Cleanser Is Made Of
Propanediol
Avoids skin damage by preventing water loss from the skin
Coco Betaine
Produces a thick layer when combined with water. The lathering action helps remove the dirt and impurities easily.
Glycerin
A humectant that not only allows to retain moisture but also increase skin hydration and relieve dryness
Recommended Use
Wash your face twice a day with your Syndet Face Cleanser.
Take 1 pump of the cleanser into your palm and work into a lather.
Massage onto face in gentle circular motions and wash off with cold or lukewarm water
Customer Testimonials
This is a very mild product and it actually works too which is awesome. Clears out the dirt as it's supposed to and does not dry out the face. Nice product!!
Vishaal Sharma, Mumbai
This cleanser is really good! It does not dry out my face. It made my skin softer actually!
Anand Singh, Delhi
Its a good product at this low price. Will buy it again as it makes my skin feel soft after use.
Rajesh Thakur, Bengaluru
FAQs
Can the cleanser be used for dry skin?
Yes, but only if the skin is normal to dry. In case of excessive dryness, a cleanser made for dry skin should be used.
Can this cleanser be used for acne?
Yes, if your skin type is normal-oily/normal-dry, you can use this cleanser for acne
What is the pH balance of the product?
5.5-6 same as the skin's pH level, so this cleanser does not make the skin tight or dry
Does it remove makeup?
No, the cleanser does not remove makeup.
Does it contain Paraben?
The cleanser is free of 24 toxic ingredients like Parabns, SLS, Formaldehyde etc.,
Here's What Our Customers Say About Us
I'm happy with the fresh look it gives after every use."
Good cleanser. Makes skin feel soft and smooth. Love that it doesn't make skin feel tight or dry."
Go for it!
It's a great face wash.It hydrates the skin well and does not leave it dry or rough."
It's a nice face wash at this price point. It does not make skin dry. Good for everyday use."
I've been using this cleanse every day and it has really made my skin soft and clear. Perfect product for my skin."
Great product!
I got this as my friend recommended it. And it's a great choice for me. My skin has never felt so soft before this
Ever since I started using this cleanser, my skin feels really smooth and soft."
I love that just one pump of the cleanser makes my face feel so hydrated and smooth."
My latest favorite is my syndet cleanser from skinkraft! It doesn't make my skin feel dry at all. I love its packaging too"