SkinKraft
Licorice Depigmentation Serum For Men
30ml
9 reviews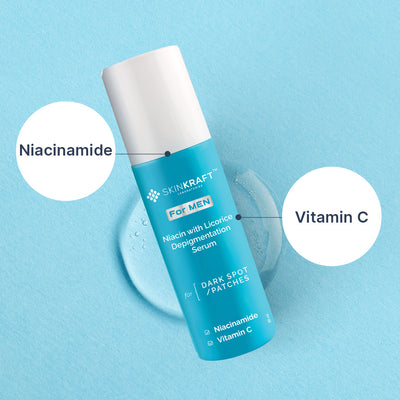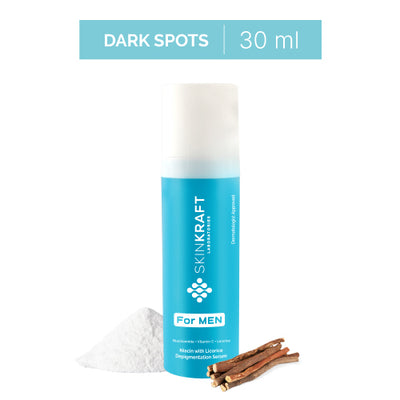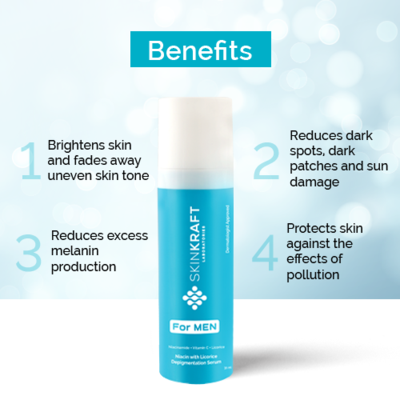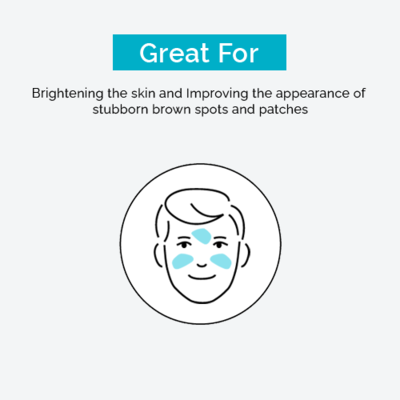 Licorice Depigmentation Serum For Men
30ml
Dark Spots / Patches (12-18yrs)
Free Of Parabens, Sulfates
Dermatologist Approved
pH Balancing
100% Safe & Effective
Free Shipping Offer Unlocked!
100% Satisfaction Guarantee! Eligible For A Refund If The Product Doesn't Meet Expectations.
Product Description
The Niacin With Licorice Depigmentation Serum helps control excess melanin production and protects skin against the harmful effects of pollution. It provides even-toned skin and reduces dark spots and patches.
What's inside ?
Here's What Your Serum Is Made Of
Niacinamide
Helps improve skin texture and reduce the appearance of scars and hyperpigmentation.
Vitamin C
Helps reduce inflammation and hyperpigmentation. Also protects the skin from free radical damage.
Licorice
Controls excess melanin production and helps reduce the appearance of dark spots and patches
Recommended Use
Use the Niacin with Licorice Depigmentation Serum once daily. It is suggested you use your serum at night for the sake of convenience.
Apply it 10 minutes after washing your face.
Apply the serum only where the dark spots are present. Follow it up with your Moisturizer approximately 20-30 minutes later.
Customer Testimonials
This serum has become the most used product I've used so far. It's gentle, effective, and has helped fade away my skin tan.
Tarun Mohan, Goa
I have very sensitive skin, and this serum has been a game-changer for me. My skin looks brighter and more even toned after using this. I'd say go for this one guys!
Vishaal, Surat
I've been using this serum for a few months, and I can really say that my dark spots have really faded away quite a bit.
Warren Raj, Mumbai
FAQs
How often should I use this serum?
Use the serum once daily, after cleansing your face.
Can I apply the serum all over my face?
It's recommended to apply the serum only where the dark spots are present.
How long should I wait after applying the serum to apply moisturizer?
Wait for approximately 20-30 minutes before applying moisturizer.
Can I use this serum if I have sensitive skin?
Yes, this serum is suitable for all skin types, including sensitive skin.
Here's What Our Customers Say About Us
After using this serum, my skin becomes clear."
This serum has helped with dark spots. It is making my skin clear."
I'm happy with my skin after I started using this serum."
My skin feels so smooth and soft to touch. Did not think my skin could feel like this."
Not just me but even the people around me have noticed a change in my skin."
This serum has helped reduce the dark spots on my face."
This brings a glow to my face. I found exactly what I needed for my skin"
Dark spots and patches are no more an issue for me"
This serum is the best for reducing the dark spots on my face"